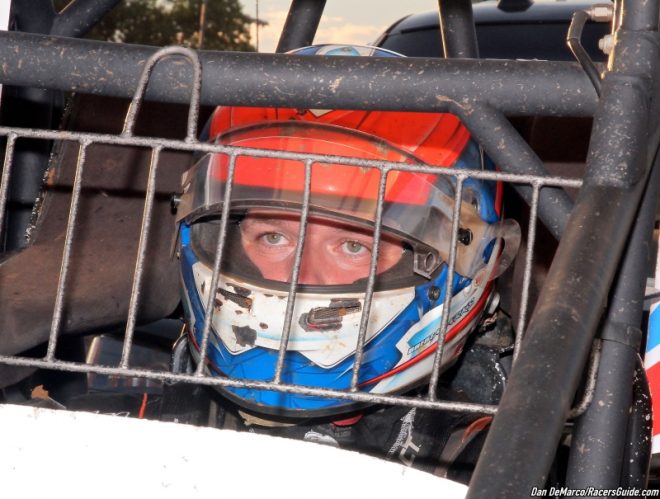 Brent Marks looks for season rejuvenation during Northeast swing
Story By: Nick Graziano/WoO
Photos By: Dan DeMarco & Tommy Hein/RacersGuide.com
ABBOTTSTOWN, PA – Brent Marks' 2019 World of Outlaws NOS Energy Drink Sprint Car Series season hasn't gone as planned. But the Pennsylvanian is aiming to change that beginning Wednesday night at Lincoln Speedway in the Gettysburg Clash presented by Drydene.
Coming off a career season last year, winning three races, Marks has started the first 14 races of the 2019 season with one top-10, and failed to qualify for two Features.
"It hasn't been very good," Marks said, about his season. "But we're improving, it just doesn't help with the rain (12 rainouts, so far, this season). You know, you just can't get a rhythm going."
The Myerstown, Pa. native is hoping to build momentum during the Series' Northeast swing, going to tracks he's made endless laps around.
The swing will start off with Pennsylvania tracks Lincoln Speedway on Wednesday and Williams Grove Speedway on Friday and Saturday. Then on Sunday, May 19, the Series will trek to Weedsport Speedway in New York and will cap off the swing Tuesday, May 21, at Bridgeport Speedway in New Jersey.
"It's going to be fun," Marks said. "I'm excited to get there (to Pennsylvania). I'm excited for it all."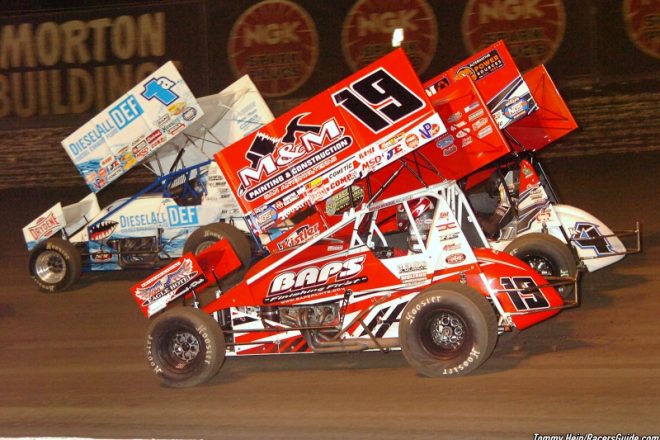 He should be. Three of the four tracks — Lincoln Speedway, Weedsport Speedway and Bridgeport Speedway — are 3/8-mile ovals, where statistically he's performed well. His sole top-10 of the season came at USA Raceway — a 3/8-mile.
Last year at Lincoln Speedway, Marks put on an impressive performance, winning the Last Chance Showdown and driving from 21st to 8th.
"I'm excited to get back to Lincoln and see what we can do there," Marks said. "Last year I felt like we had a really good car, just weren't in position. I haven't been to victory lane there in a while and I just want to be able to do that."
There will be an extra level of difficulty at the Pennsylvania tracks, though — racing with the competitive Pennsylvania Posse.
"They are tough," Marks said. "They all have great equipment, all smart people. You know, people that used to be on the road years ago are back home working on cars there."
He added the Posse is good at blocking and taking away a driver's line, making it hard to pass on the already technical Pennsylvania tracks with long straightaways and sharp corners. That combination makes Pennsylvania a tough state to race in, he said.
Along with returning home, he's just as excited to get back to Weedsport Speedway — where he earned his second career victory last year.
"That track was a lot of fun last year," he said. "That track is always pretty slick and you can move around. I think we all have a good time there."
When the track gets slick, Marks shines. It fits his style, he said.
"I just like the finesse and moving around and trying different lines," he said. "It's more fun as a driver when it's like that."
A strong run at any of the four tracks would be a confidence booster for Marks and his two-man full-time crew. They were en route to a strong night at Jacksonville Speedway in April before rain showers claimed the night. After hitting the wall in qualifying, Marks charged from 10th to second in his Drydene Heat Race and went on to win the DIRTVision Fast Pass Dash.
"I kind of know in the back of my mind what we are doing is working," Marks said. "It's just a matter of putting all of the pieces together, and show that we had speed."
The Brent Marks Racing team has been working on getting the car better in the early stage of the night, Qualifying better and finishing higher in the Heat races to get a good start for the Feature. Marks said, they've started to qualify better, but he's been falling short on his race trim – opposite of what dealt with last year.
He knows he's missing something, but looks to find it in the coming races.
"The last few races we've gone back to old ways of thinking and doing things a little bit different," Marks said. "We have been racing better, just can't show for it because of weather and things like that. I'm excited for this part of the season to start. I think we'll be good."