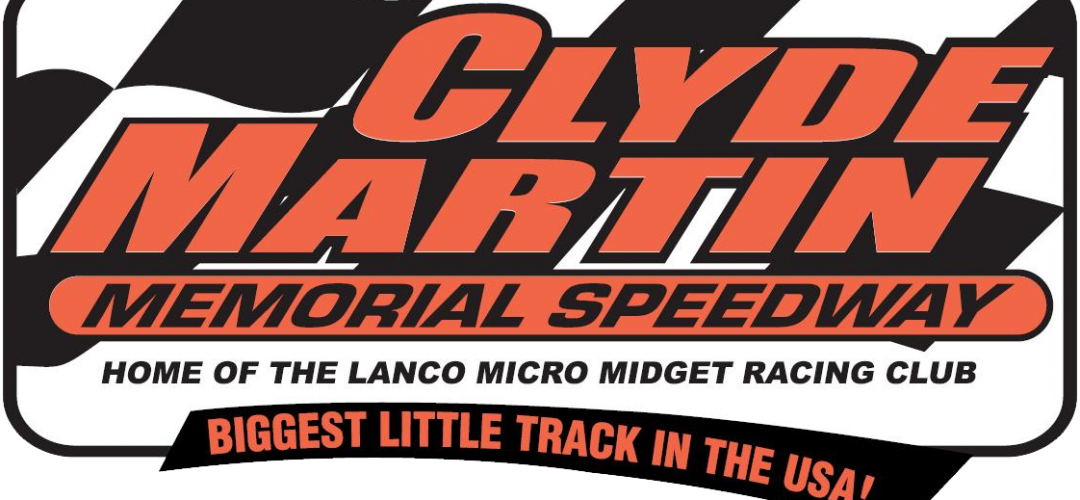 FOR IMMEDIATE RELEASE
Alex Swift, Toby Blumenshine, Heath Hehnly and Cliff Brian, Jr Claim Lanco Triumphs
By Chris Graham/National Racing Network
The trend of thrills, spills, and wild racing action continued at Lanco's Clyde Martin Memorial Speedway this week. A fierce night of racing was in store for the fans in attendance for only the second time this season. The 270's kicked-off the action; with Ben Layser and Alex Swift on the front row. Swift had not been the beneficiary of the inversion redraw all season long, with a very fast car often starting near mid-pack. Layser was making his first pole position start of the season. As Layser got away from Swift on the start, Nick Skias and Toby Blumenshine started to charge forward from their starting positions outside of the top ten. Caution flew early for the stopped car of Corey Schmuck, Jr on thee back stretch. At the yellow, Layser and Swift were only a quarter of a second apart but had already put a full second on third place Jesse Maurer. The restart with 21 laps remaining saw Layser hold the lead by less than a car length over Swift as caution flew again one lap later for Richie Hartman who spun in turn four. A short green flag run saw no change at the front of the field, but the action was outstanding behind the two leaders. Mike Kreiser went hard into turn three attempting to pass Pete Skias but misjudged the corner entry and both cars came to a stop mid-corner. On the ensuing restart, Swift got a great run inside of Layser and took the lead on lap 16. As Swift tried to get away, Nick Skias was quickly tracking down the race leader. As Swift came around the car of Tom Landwehr, the newly lapped car suffered a mechanical issue and caused another caution. With only four laps to go, Swift would benefit from the single-file restart and hold the lead, but the gap proved to be short-lived as Johnny West and Anthony Yerger crashed with three laps to go and forcing another restart. Skias never got close enough to attempt the pass, and Alex Swift claimed his first career win at Lanco.
The 125/4 Stroke Division was second on the racecourse, with Darrin Miller and last week's winner Justin Harrington making up the front row. Miller got the early jump, but Cliff Brian, Jr was even quicker gaining two spots into turn one. The race's first caution flag flew on lap six, as the car of Kim Minzer stopped inside of turn one. Brian had opened a lead over one second at the yellow, but that gap was erased by the caution. Austin Graby moved up to fourth by the caution, and the car continued its early season run of good speed. The inside line proved fortuitous again as Harrington got by Miller on the start and Graby came right with him. Matt Fernsler had a half spin in turn two which brought out a caution which was ruled to be an inadvertent yellow, so Fernsler was able to keep his position just inside the top ten. With seventeen laps remaining the green would fly again with Cliff Brian Jr and Harrington this time comprising the front row. Brian made a fantastic restart and had three car lengths by the time the field got to turn one. Austin Graby went to work on Harrington and those two battled for several laps. With eight laps remaining, Miller had trouble and ended up against the outside wall in turn two, while Fernsler completed his earlier spin. Alex Lukacs made hard contact with the outside wall splitting between the two stopped cars. On the restart sever cars crashed in turn two, including Riley Simmons, Sara Borror, and Matt Fernsler. No laps were scored before the crash, making the ensuing restart single-file. Chase Layser attempted to get inside of Austin Graby on the restart and clipped an infield tire sending the car into a wild series of barrel rolls. Layser was uninjured, but the same could not be said for the car which was finished for the night. The restart was all Cliff Brian, Jr; but Austin Graby was able to get by Harrington. Kim Minzer spun in turn four bringing out the races final caution. Graby made a good restart, but Brian's was even better. Cliff Brian, Jr claimed his second win of the season by a half second over Graby.
The Hyper Racing 600's were third on the docket. Heath Hehnly and Aaron Espenshade made up the front row. The initial race start was waved off for a false start by Ryan Groff, who was called for being out of alignment. Groff would lose two spots from fourth, advancing Bradley Brown to the outside of the second row. Chris Gerhart made a nice getaway to claim second. Nick Skias was hard on the charge rapidly advancing to third. Five laps in, Joe Kepple crashed and turned over on his side in turn two bringing out the second caution flag of the race. Kepple was able to refire and tagged in at the back of the field. On the restart, Espenshade and Bradley Brown made contact and came to a stop inside of turn three. A single file restart again saw trouble as Zach Light spun in turn four. During the green flag run, Jarid Kunkle threw a slider which ended in the door of Ryan Groff sending Groff into a big set of flips and tumbles. Trying to avoid crashing 03 car, Jesse Maurer also flipped. Mike Rutherford and Kyler Heiney also stopped as a result of the crash. All the drivers involved were uninjured. Kunkle, who was the winner one week ago, was penalized to the rear of the field for his role in the incident. Hehnly got out to a three car length lead on the restart, while Skias and Gerhart battled for second. Kunkle gained six spots on the restart and was quickly back into the top ten. Skias was able to close the gap as Hehnly caught lapped traffic. There would be no late heroics however, as Hehnly claimed a win of one second over Skias.
The Sportsman division closed out the night's racing with defending class champion Michael Kreiser and Noah Merkey on the front row. On lap one, Merkey bounced off the outside wall and bottled up the rest of the field. A multi-car crash occurred in turn one, with Jessica Moore, Matt Yoh, Chelsea Moore, Brian Sholley, Chase Layser, and Jesse Maurer were all involved. With several of the leading cars involved, the restart had a new look at the front. Kreiser remained in the race lead, with Patrick Kirn, Corey Schmuck, Jr, and Clinton Hauser lined up in positions two through four. Toby Blumenshine charged from his mid-pack starting position to restart in the eighth position. In the first lap after the restart, Blumenshine went rim riding in turns one and two to pass three cars, then inside of Schmuck to claim third. Five laps in, Jeremy Eisenhauer spun in turn three and Chase Layser slid to a stop to avoid the stopped car. Just before the crash, Blumenshine got past Kirn at the line to claim second. On the restart, Blumenshine was unstoppable inside of Kreiser going into turn one. David Ravel battled with Schmuck and Kirn for the third through fifth positions. With nine laps remaining Matt Yoh and Chelsea Moore crashed in turn two bringing out the yellow and erasing a nearly three second lead for Blumenshine. The restart was clean all the way around, with Blumenshine opening up his lead again, while Kreiser and Kirn battled for second. Kreiser held the spot when Ravel came to a stop against the outside wall in turn two with three laps remaining. Blumenshine checked out on the restart and had seen the white flag when Schmuck spun to the inside of turn two. On the restart Blumenshine once again got away cleanly and claimed his first win of the season.
Sportsman Results:
1. 21 Toby Blumenshine; 2. 77 Mike Kreiser; 3. 16p Patrick Kirn; 4. 22 Clinton Hauser; 5. N8 Nate Gibble; 6. 7L Chase Layser; 7. 15 Robert Shannaman; 8. 18 Noah Merkey; 9. 26 Corey Schmuck; 10. 10z Brian Sholley; 11. 9g Jamie Flickenger; 12. 53s Shannon Slaughter; 13. 14m Chelsey Moore; 14. 11m Jessica Moore; 15. 23k Courtney Kupp; 16. 21V Dave Ravel; 17. 99k Chad Kreiser; 18. 13b Matt Yoh II; 19. 3s Jeremy Eisenhauer; 20. 88 Jesse Maurer; 21. 11g Brandon Gibble; 22. 8 Michael Spadafora; DNS 36s Steve Smith Sr
Hyper Racing 600 Results:
1. 5 Heath Hehnly; 2. 88 Nick Skias; 3. 51 Chris Gerhart; 4. 22 Nash Ely; 5. 17 Brent Ely; 6. 71 Brian Kramer; 7. 3g Jesse Snyder; 8. 11h Holden Eckman; 9. 11z Zach Light; 10. 1 William Urkuski; 11. 22x Kyler Heiney; 12. 9 Joe Kepple; 13. 21 Toby Blumenshine; 14. 22a Adrianna Delliponti; 15. 39 Olivia Thayer; 16. 75k Jarid Kunkle; 17. 99 Dallas Sanders; 18. 3 Ryan Groff; 19. 3 Jesse Maurer; 20. 2s Mike Rutherford; 21. 1e Aaron Espenshade; 22. 23 Bradley Brown; DNS 24t TJ Greve
270 Results:
1. 15 Alex Swift; 2. 3s Nick Skias; 3. 87 Austin Graby; 4. 5k Mike Rutherford; 5. 4L Ben Layser; 6. 21 Toby Blumenshine; 7. 5r Jesse Maurer; 8. 19a Bradley Brown; 9. 29j Dan Lane Jr; 10. 39 Richie Hartman; 11. 8z Nate Gibble; 12. 88d Andrew Dietrich; 13. 55 Pete Skias; 14. 19 Matt Fernsler; 15. 63 Tajae Adams; 16. 53 Mike Kreiser; 17. 22 Clinton Hauser; 18. 5a Anthony Yerger; 19. 34 Christi Sweigart; 20. 49w Johnny West; 21. 25 Tom Landwehr; 22. 82 Heath Hehnly; 23. 31 Kelsey Heiney; 24. 20 Corey Schmuck Jr
125/4 Stroke Results:
1. 99 Cliff Brian Jr; 2. 46 Austin Graby; 3. 76 Justin Harrington; 4. 16 Marty Brian; 5. 6 Mike Glass; 6. 11h Holden Eckman; 7. 44x Alex Lukacs; 8. 26 Tyler Martin; 9. 24 Logan Rhoad; 10. 3y Zachary Young; 11. 19 Matt Fernsler; 12. 77g Isaac Graby; 13. 62 Eddie Nocera; 14. 112 Dylan Yeingst; 15. 28 Kyle Lindsey; 16. 22 Jared St. John; 17. 18 Ron Young; 18. 26LR Kim Minzer; 19. 7L Chase Layser; 20. 44 Riley Simmons; 21. 21 Darren Miller; 22. 78 Sara Borror; 23. 25w Nate Weidman; 24. 3x Kenny Bushey
***
Media Members are reminded that this week's racing event will be held on Thursday, July 2. Gates open at 5:30 with racing starting at 7. Requests for credentials must be submitted no later than 5:00 PM on Tuesday, June 30. For broadcast TV, an RTMP feed will be made available upon request. For deadline media requiring internet access, please notify the track in advance.
Credential requests for the August 8 racing event featuring the USAC NOS Energy National Midget Tour and Hyper Racing 600 Speedweek must be submitted no later than 5:00 PM on Friday, July 24. Due to limited space available in the infield, photographers and/or videographers may have access to the infield restricted or limited. Writers will not be provided infield access during any portion of the event. If any member of the media would like to request internet access for the event, prior arrangements must be made. An RTMP feed of the 600 Speedweek portion of the night will be made available upon request.
Media members are reminded to please complete the Media Credential Request Form available on the track website. Media members, whether print, photo, or video can not be credentialed without this completed form on file. We appreciate your coverage of Clyde Martin Memorial Speedway!
Media Contact Only:
Chris Graham
(215) 554-9746
Chris@NationalRacingNetwork.com