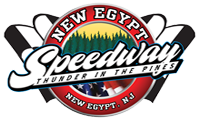 RacersGuide.com To Bring Most Popular Driver Award Back To New Egypt Speedway
 After a two-year absence The Most Popular Driver award has returned to New Egypt Speedway thanks to RacersGuide.com
Starting on Tuesday December 9th, fans can go onto RacersGuide.com, click on the New Egypt Speedway Most Popular Driver Ballot and then are able to choose who they think is the Most Popular Driver in all of its weekly divisions (358 Modified, Crate Modified, Sportsman, NERS 305 Sprint Car, and Street Stock). Fans will be able to vote only once per day per IP address up until January 29th where the Top-5 in each division will be revealed before the winners are finally announced at New Egypt's annual awards banquet on Saturday, February 7th.
(Drivers must be present at the awards banquet to receive their award or wait until next year to get them).
                RacersGuide.com is the #1 Racer's Online Directory, For more information visit RacersGuide.com facebook.com/RacersGuide or on Twitter @RacersGuide
---
Special thank you to Vahlco Wheels who will be awarding a $75.00 gift certificate to the winner of each division!
---
THANK YOU FOR VOTING.
The New Egypt Speedway Most Popular Driver's Votes Are In. These are the Top-5 IN NO PARTICULAR ORDER, The Winners will be announced at the New Egypt Speedway Winter Jam on February 27th.
358 Modifieds
Danny Bouc
Billy Pauch
Ryan Godown
Jimmy Blewett
Chris Grbac
Sportsman
Jeff Marcucci
Johnny Cornell
Mike Butler
Mike Hendershot
Bob Lineman Jr.
Crate Modifieds
Derek Krum
Ryan Simmons
Mike Butler
Aaron Weaver
Bryan Kuhl
Street Stocks
Ron Frees
Bill Liedtka
Tom Princiotta
Gary Klimeczak
Jason Saredy
NERS Sprint Cars
Jeff Geiges
John Snook
Stefanie Palmai
Joe Lord
Mike Haggenbottom